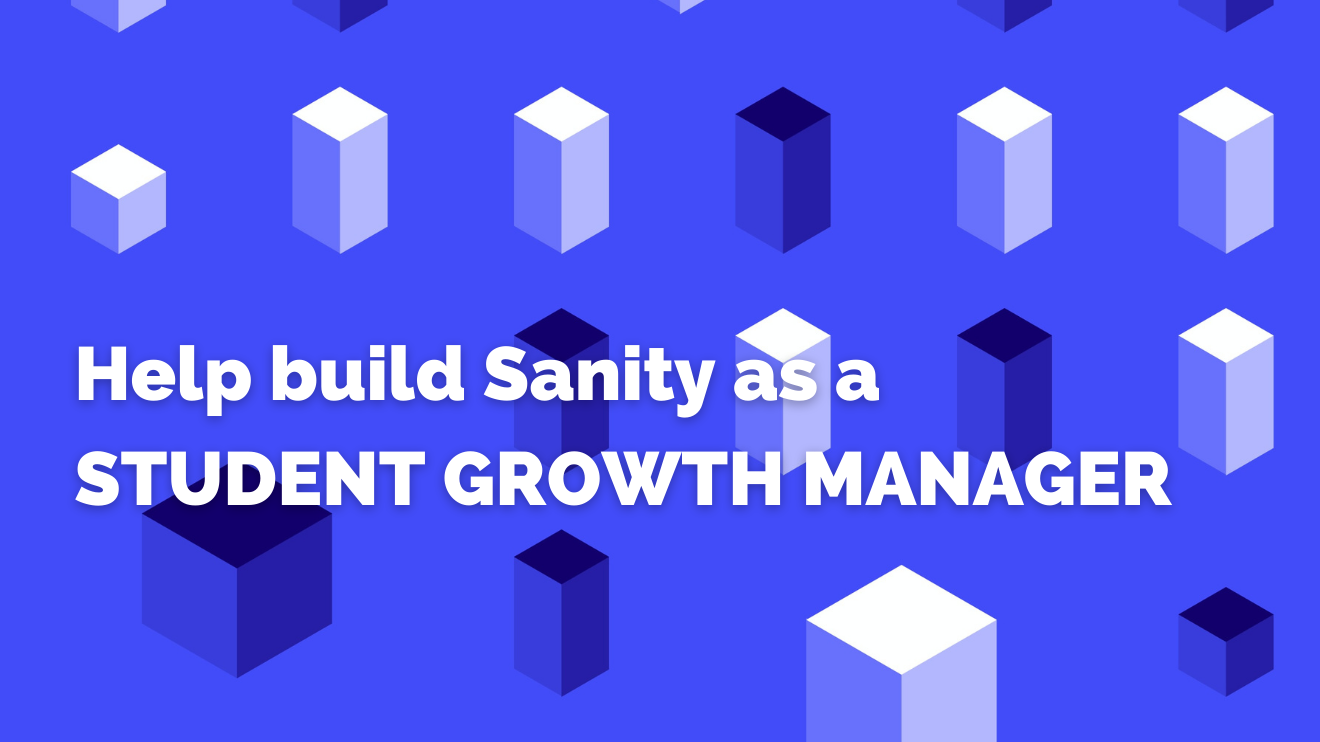 🚨 Paid project alert: Help me grow Sanity's reach in the student community
<The deadline to apply for this is now over.>
I am keen to work with a student growth manager who will help me expand the reach and subscriber base of Sanity by Tanmoy, my independent mental health journalism platform, in the student community.
In this post, you will find everything you need to know about the philosophy, goals, and ethical requirements of this project, plus a detailed answer to the most important question: What's in it for you? Please take a few minutes to read through this carefully.
I also urge you to familiarise yourself with the Sanity by Tanmoy website. Almost everything here is free; simply register with an email ID and get exploring. You will find this exercise valuable during the application process.
Quick introduction
Who am I? I am a journalist with decades of lived experience of mental illness. I am an alum of St Stephen's College, Delhi, and the Entrepreneurial Journalism Creators Program at the Newmark School of Journalism, City University of New York. See my LinkedIn profile here and my Twitter handle here.
Who am I not? I am not a mental health professional.
What is Sanity by Tanmoy? Sanity by Tanmoy is India's first independent, ad-free, 100% reader-funded mental health journalism platform. Its mission is to combine lived experience and deep reportage on the culture, politics, and economics of the global mental health movement, with special focus on the global south. Read my interview with the Reuters Institute for the Study of Journalism for a deeper dive into my vision and approach.
Who is this project for? You will enjoy this project if you are a psychology student (bachelor's or master's) with a deep interest in the culture, politics, and economics of the global mental health movement as it is unfolding in the real world, beyond narrow classroom lessons. You will also enjoy it if you care about the intersectionalities underlying mental health, have an entrepreneurial mindset, and are guided by strong ethics and values.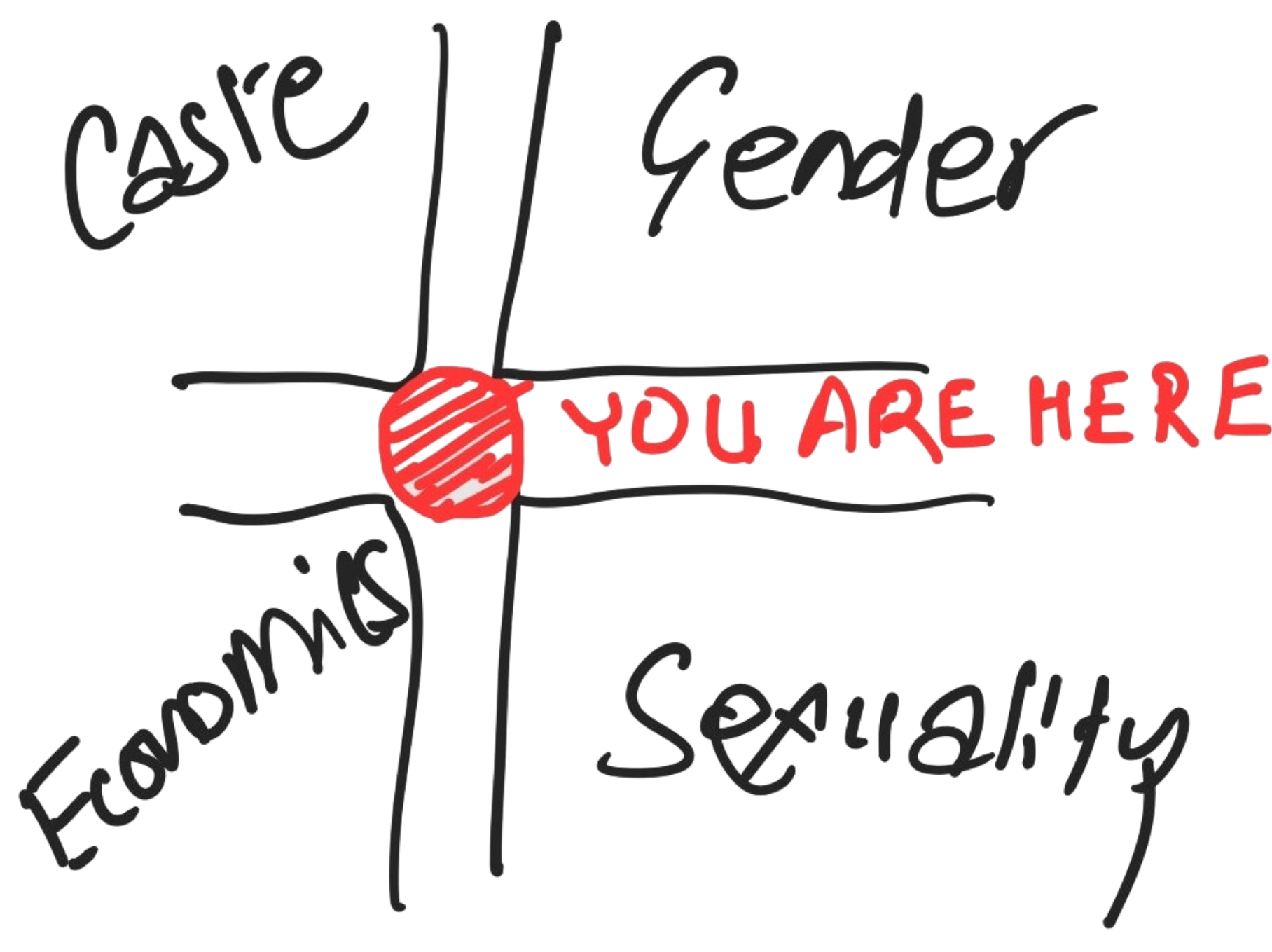 Who should not apply for this project? I am not offering a clinical internship, so if that's what you're looking for, this isn't for you. I will be happy to write you a letter of recommendation once the project is over, but if your primary goal is to get a certificate that will help you with your curricular objectives, I may not be the right person for you.
Why should you apply? Sanity by Tanmoy is read and loved by thousands across the world, from India to the US to the Netherlands to Kenya to Nigeria. It has been called "the most progressive writing on mental health out there". You will learn what it takes to build something that has never been attempted in India and directly contribute to its sustainability. And you will earn in the process.
Project and application details
Title: Student growth manager#
Duration: Up to 3 months, 8-10 hours of work per month depending on mutually agreed goals
Compensation: A fixed stipend of Rs 8,000 per month + 10% of every annual subscription you bring in
Location: Remote, anywhere in India
Application deadline: November 10, 2021 (extended to November 15)
Application requirement: To apply, email the following to <tanmoy@sanitybytanmoy.com>:
A one-page CV, and
A pitch for Sanity by Tanmoy – either written (up to 800 words) or as a video (up to 3 minutes, shared as a link).
Imagine you are addressing this pitch to a friend or classmate. Some of the points you could include in the pitch are:
What is Sanity by Tanmoy? Try to phrase this in your own words.
What is the one thing about Sanity by Tanmoy that has excited you the most? This could be a story, any aspect of Sanity's mission and vision, etc.
Why should your friend support Sanity by Tanmoy? In other words, what do you think makes Sanity by Tanmoy a good investment for a student?
Anything else you find relevant.
I will invite shortlisted candidates for a Zoom conversation and aim to begin work on the project by November 20.
#Students from marginalised communities are encouraged to apply.
Project goals
Increase awareness about Sanity by Tanmoy's work in the psychology student community
Enlist student subscribers. While all subscribers are welcome, I need paying supporters to keep doing my work because Sanity by Tanmoy depends entirely on reader funding. Our project will be a part of the larger drive to sign up 1,000 paying supporters. Read more about Mission 1K here: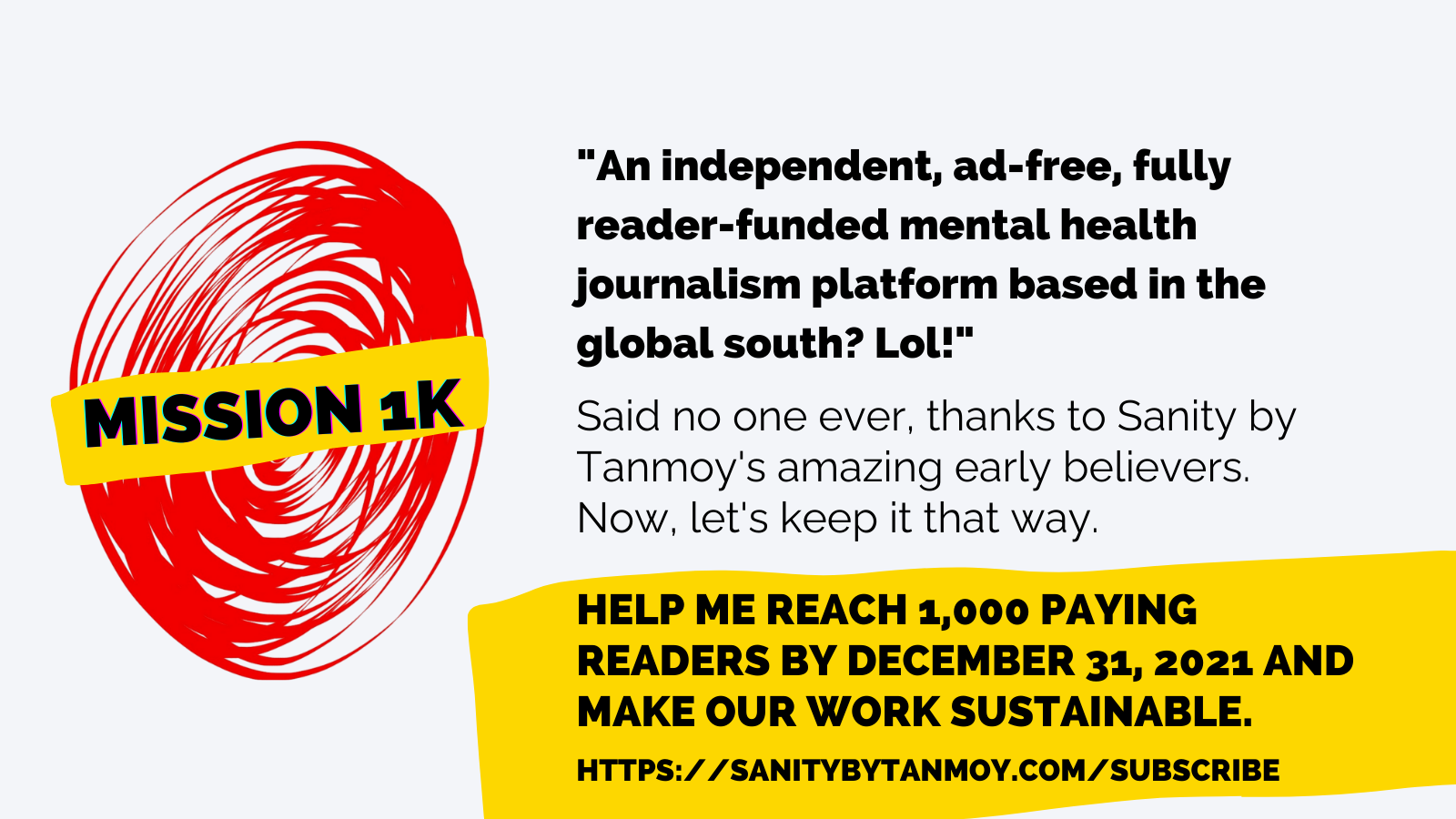 Guide me on the challenges faced by psychology students and how Sanity can help. For instance, if I were to start a section on the website dedicated to students, what should it look like?
Anything else that you can convince me is a goal worth pursuing
Non-negotiable ethical requirements
Integrity and transparency. This is not a mindless 'sales campaign'. I am a lone creator trying to build a space for independent mental health journalism the right way, not a growth-hungry corporate. I do not have advertisers or sponsors and will be funding this project on my own. I am interested in building deep, long-term relationships with the student community. I am not interested in somehow inflating my subscriber count. No fine print, no shady 'terms and conditions'.
Belief in Sanity's editorial values. I want to work with someone who understands that mental health is an intersectional subject, believes in Sanity's editorial values, and can clearly communicate these values to potential subscribers. Language is important to me.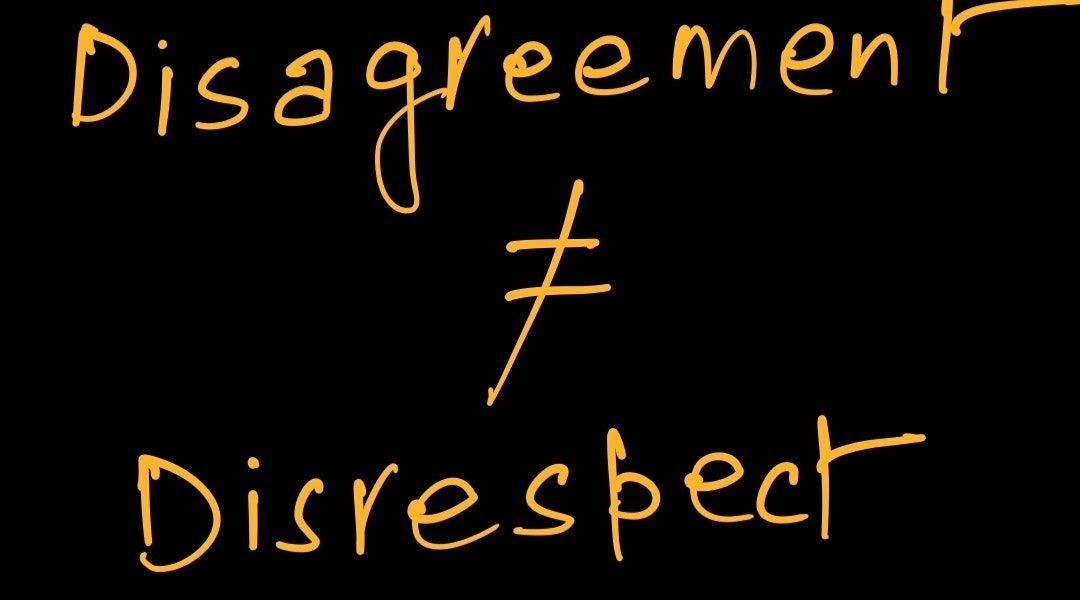 Training
If all this sounds a bit daunting, well, that makes the two of us. This is the first time I will be working on a project like this. In fact this is the first time I am inviting anyone who's not me to work on Sanity!
To kick off the project I will walk you through Sanity's journey so far and answer all your questions the best I can. I may not have full-proof answers to everything, but we will figure it out together.
Intrigued? Send in your applications by November 10 and share this post with your friends and peers. Thanks for your time, and I hope to hear from you.
Comments
Join the newsletter to receive the latest updates in your inbox.