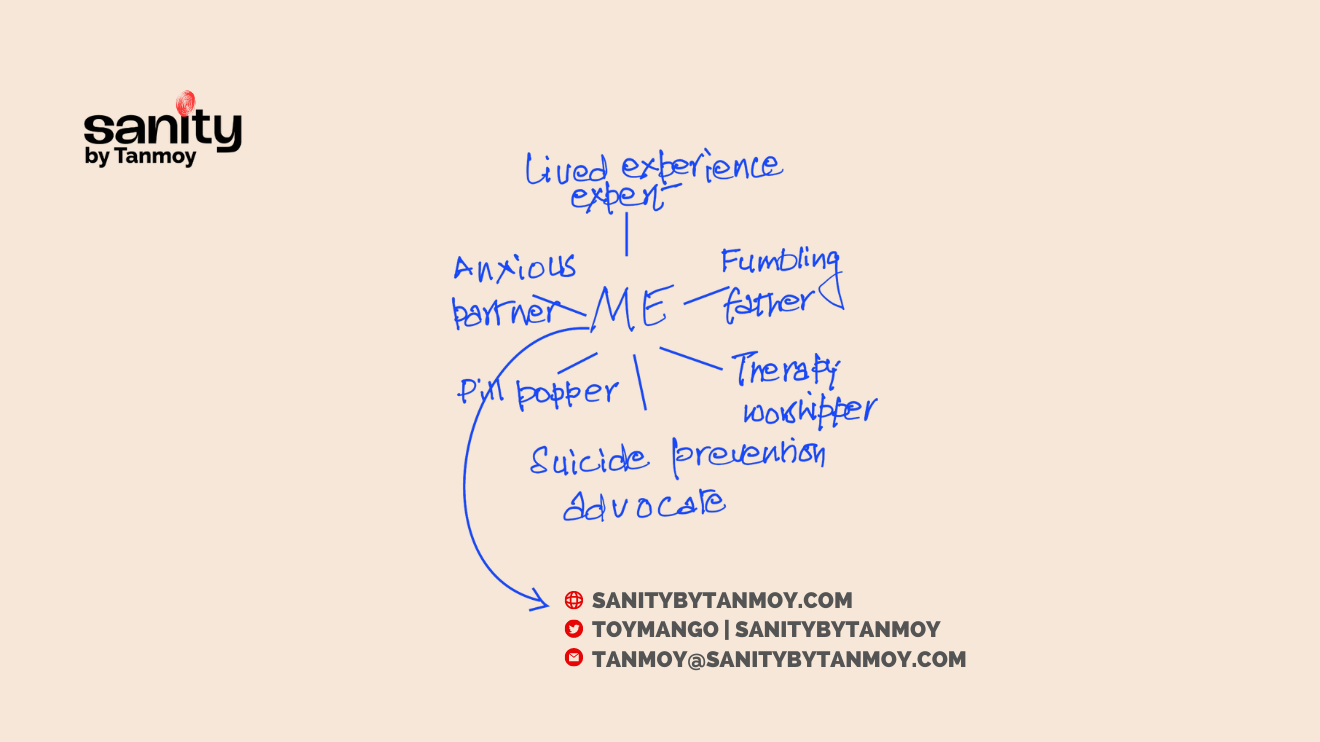 Hello. I am Tanmoy, a therapy-going, pill-popping mental-health storyteller based in New Delhi, India.
I launched Sanity by Tanmoy as a newsletter in December 2020 and was a tad gobsmacked when it grew to just shy of 2,000 subscribers from around the world and broke into Substack's top paid health-related newsletters within the first 100 days of launch – the only non-western name on their list.
In spring 2021, I was selected to be part of the Entrepreneurial Journalism Creators Program at Newmark Journalism School, City University of New York. One of the epiphanies I had during the course was that I had outgrown the newsletter format. I needed a full-fledged website that could support everything I want to do: build Sanity into a global community of creators and lived experience experts. So here we are!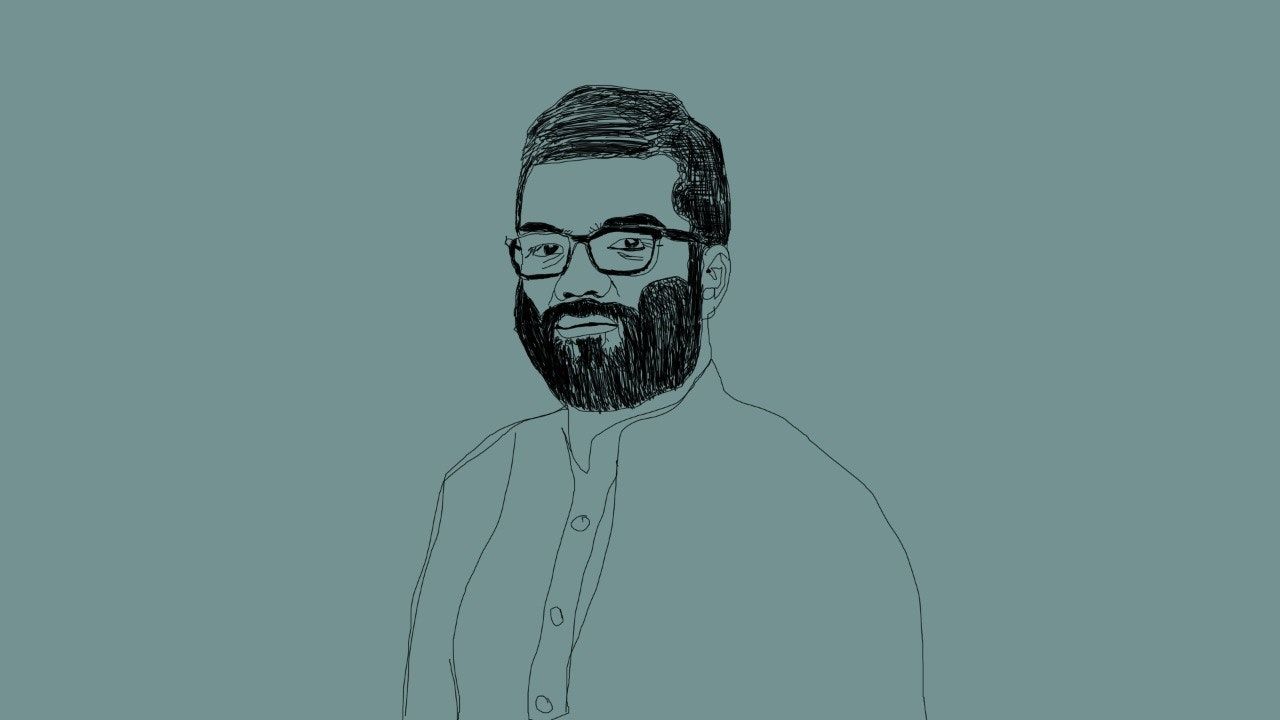 Mental health wasn't always part of my plan. In an earlier avatar, I spent over a decade in business editing and reporting. I was associate editor of ​ET Prime​, a subscribers-only business news offering from India's largest pink paper, ​The Economic Times​. I also headed the desk at ​Fortune's Indian edition​, where I won the IE Business School's Prize for Economic Journalism in Asia. Prior to that, I was the youngest managing editor of ​The Smart Manager​, a magazine co-founded by a former dean of Harvard Business School, and the founding managing editor of ​Innowin​, India's first magazine dedicated to innovation.
I left behind a settled career path to work full time in mental health, driven primarily by my own two-decade experience of living with depression, anxiety, and self-harm, and a close view of mental illness and suicide in my personal circle. More recently, I have found motivation in parenthood. My country has the world's largest youth population, but it is also the country where suicide is the biggest killer of young people. I want to use my storytelling skills to help build a better, safer world for our children.
In my personal time, I am an advisor to a pioneering initiative to rate the quality of suicide reporting in India's English newspapers, and a jury member for the country's first award for responsible media reporting on suicide. I also appear on anti-stigma podcasts and panels and deliver related workshops for journalists, students, and corporate professionals.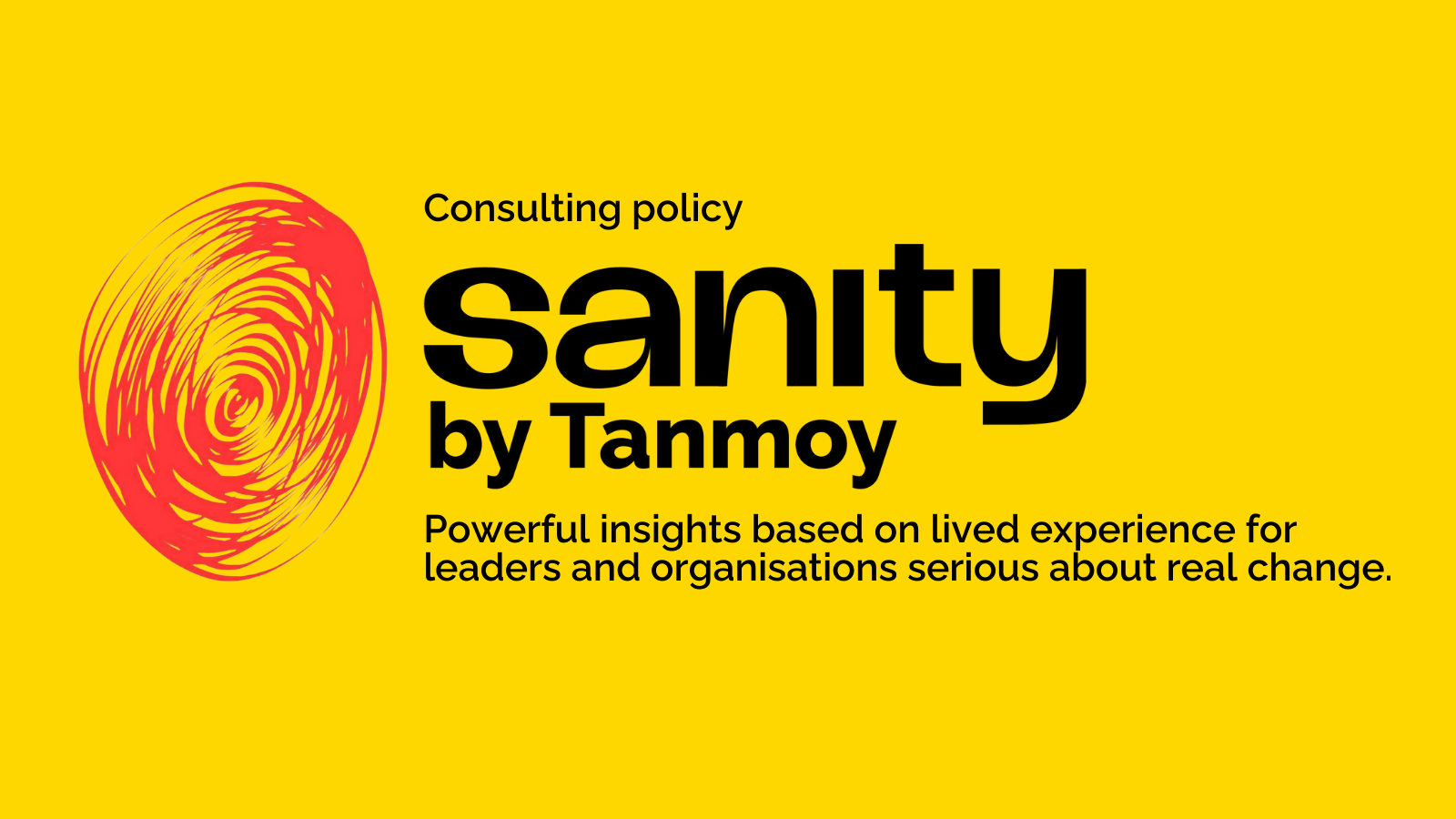 Alongside, I have co-authored a paper on suicide prevention in India for Lancet Psychiatry; mentored entrepreneurs on workplace mental health policies;​ and contributed to a book on leadership lessons from Covid-19 (Routledge UK).
In April 2022, I was invited to speak about the creator economy in Asia at the International Journalism Festival in Perugia, Italy.
From October 2022 to April 2023, I was a fellow at the Reuters Institute for the Study of Journalism at the University of Oxford. My research project focused on identifying all the ways in which mental health journalism is broken, and what newsrooms can do to fix it.
Why subscribe to Sanity by Tanmoy
Because high-quality writing on mental health takes a lot of time and emotional labour.
Subscribing to Sanity by Tanmoy for INR500/month (about USD7) or INR5,000/year (USD70) will get you:
A weekly email with the week's featured article, links to my work published elsewhere, and noteworthy stories by others handpicked by me.

Practical lessons from groundbreaking mental health interventions from around the world.

Deep dives into interesting people and ideas from the front lines of the global mental health movement.

Investigations on invisible social structures that impact our health and wellbeing.

Dispatches from the exciting intersection of mental health, technology, business, and the future of work.

The opportunity to collaborate with me to produce stories that matter to you.
At the moment, I don't have another source of income to subsidise this platform, and I want to keep this space ad-free. While a lot of my work here will be available for free so that it can benefit maximum readers, please do consider picking up a paid subscription if you can afford it. Thank you.
---
Want to support me on this journey? Pick up a paid subscription here and get access to all members-only content.
---
Simply want to chat? Get in touch with me on LinkedIn.