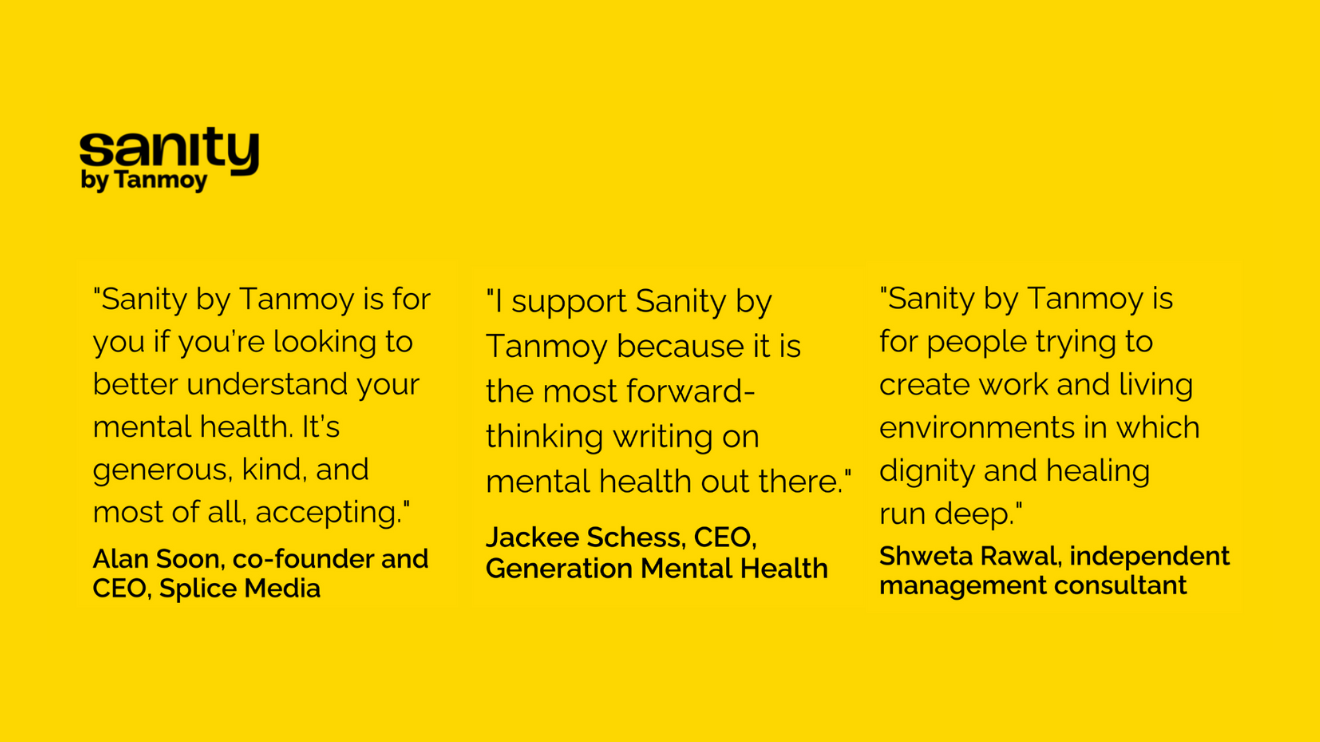 Thanks for choosing Sanity. Now let my most engaged readers tell you why you should become a paying supporter.
Sanity is independent, ad-free, and 100% funded by readers like you. Please help me make this platform sustainable.
Before I launched this site, I asked some of Sanity By Tanmoy's closest friends and allies why they believe this platform should exist. They live in the US and the Netherlands and the UK and India and Singapore and Australia and Greece. They are lived experience advocates and therapists and doctors and editors and game designers and just the warmest, kindest, most wonderful human beings. Here's why they support Sanity by Tanmoy – and you should too – in their own words.
---
Convinced? Join the community by picking up a paid subscription.
---