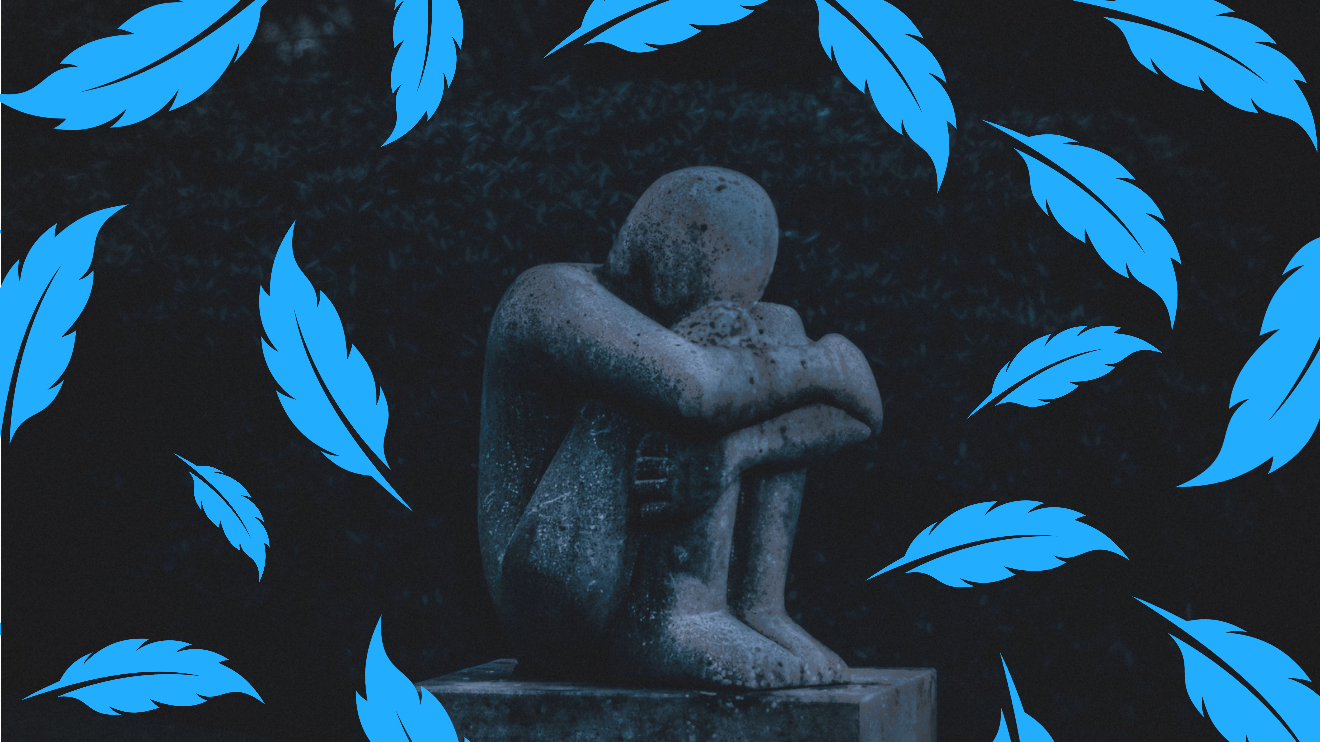 🗝️ Sanity classics: Why we mourn Twitter
The story of how this hellsite became the unlikely online headquarters of the mental health movement.
Twitter is dying of multiple organ failure. So today's edition is a eulogy to the most beautiful paradox on the internet.
Dear Reader, let me tell you, one last time, the epic story of #MentalHealth Twitter.
This is the story of how a hellsite crawling with hate and fake news became the online headquarters of the mental health movement. It is also the story of how Twitter saved me when I was beyond saving. Let this story stand as a reminder of what we stand to lose when whimsical billionaires invade our public squares only to set them on fire.
👋🏾
You are about to read a deeply researched story that took me weeks to produce. Like most things on this site, this piece, too, is ad-free and funded by readers.
Help me out by
picking up a monthly or annual subscription
?
---
"EXCITED to share that our comment 'The missing global in global mental health' is now available online."
Not every academic article warrants such exuberant tweets. But then, what researcher Maji Hailemariam announced to the world on November 19, 2020, wasn't a dense entry in some obscure journal. It was the culmination of a unique collaboration to address a deep historical wrong, and its implications reached far beyond the closeted world of the academia.
Hailemariam, assistant professor at Michigan State University's College of Human Medicine, is from Ethiopia. Her co-author, the psychiatrist and policy advocate Soumitra Pathare, is director at India's Centre for Mental Health Law and Policy. The comment they wrote was a biting critique of one of the world's most prestigious mental health journals, The Lancet Psychiatry. By extension, it called out the glaring defects in the 'Global Mental Health' (GMH) movement that the journal's parent publication, The Lancet, had played a key role in incubating a little over a decade ago.
The gist of the critique was this: this so-called 'global' project isn't global at all. Global mental health is still controlled by an elite club of funders, researchers, practitioners, et al, from high-income countries (HICs). Citizens of low- and middle-income countries (LMICs) and people with lived experience of mental health challenges are still systematically left out from the conversation.
In other words, global mental health has ended up becoming exactly what it promised to resist: a neo-colonial echo chamber.
Hailemariam and Pathare's comment called out serious problems in The Lancet Psychiatry's own practices that reflected these larger maladies. For instance, in July, the journal had published a position paper on the global mental health challenges posed by Covid-19. The paper's supposedly 'international' group of 24 authors had no representatives from LMICs in Africa and Asia (except China), which together account for more than half of the world's population. Most of the evidence in the paper was from HICs. All but two of the authors were also from HICs.
"We in Africa are not concerned by this paper," an angry Twitter user had then shot back. "Why are there not any African institutions involved in this paper? Why are some academicians from high-income countries so short-sighted when it comes to key global health questions?"
This might not have been a one-off lapse. Of The Lancet Psychiatry's 50 editorial board members, only eight belonged to LMIC institutions. Only four were black, and only eight were Asian (but only four of them were based in institutions in Asia).
The academia can be notoriously thin-skinned ( "I've never seen a group of people – including investment bankers – more obsessed with status," the US columnist Megan McArdle once wrote about professors). But in a highly symbolic departure from this stereotype, The Lancet Psychiatry decided to publish the critique on its own site.
In another subversion of the hidebound traditions of the academia, Hailemariam and Pathare had never met in person.
They had found each other in the same place where I found them: Twitter.
"This collaboration came about after Dr Pathare and I read the [July] paper and took it to Twitter because we couldn't believe our eyes," Hailemariam had then told me. "I didn't know of Dr Pathare or his work before this incident. We were each offered an opportunity to write a correspondence letter or a comment after we tweeted about the issue tagging the journal. We talked about it and agreed to join forces."
The outrage on Twitter even forced The Lancet Psychiatry to offer a radical confession: global mental health as we know it is dead. We urgently need a new playbook. Given the journal's might, this was as good as McKinsey calling game over for capitalism.
---
I was reminded of this story when news broke at the end of last year that Twitter's co-founder and CEO Jack Dorsey had suddenly resigned. Chief technology officer Parag Agrawal was going to be the new CEO with immediate effect.
Within minutes, the media was churning out triumphant headlines that yet another Indian (man) had conquered a powerful US tech company. But news of the change made me feel anxious and a wee nostalgic. Unlike tech bloggers, I had no interest in the future of Twitter's plans with crypto. What I couldn't stop replaying in my head was an unsung, fascinating, if accidental feature of the Jack Dorsey years that has had a profound influence on my own life: the rise of #MentalHealth Twitter.

Join the newsletter to receive the latest updates in your inbox.