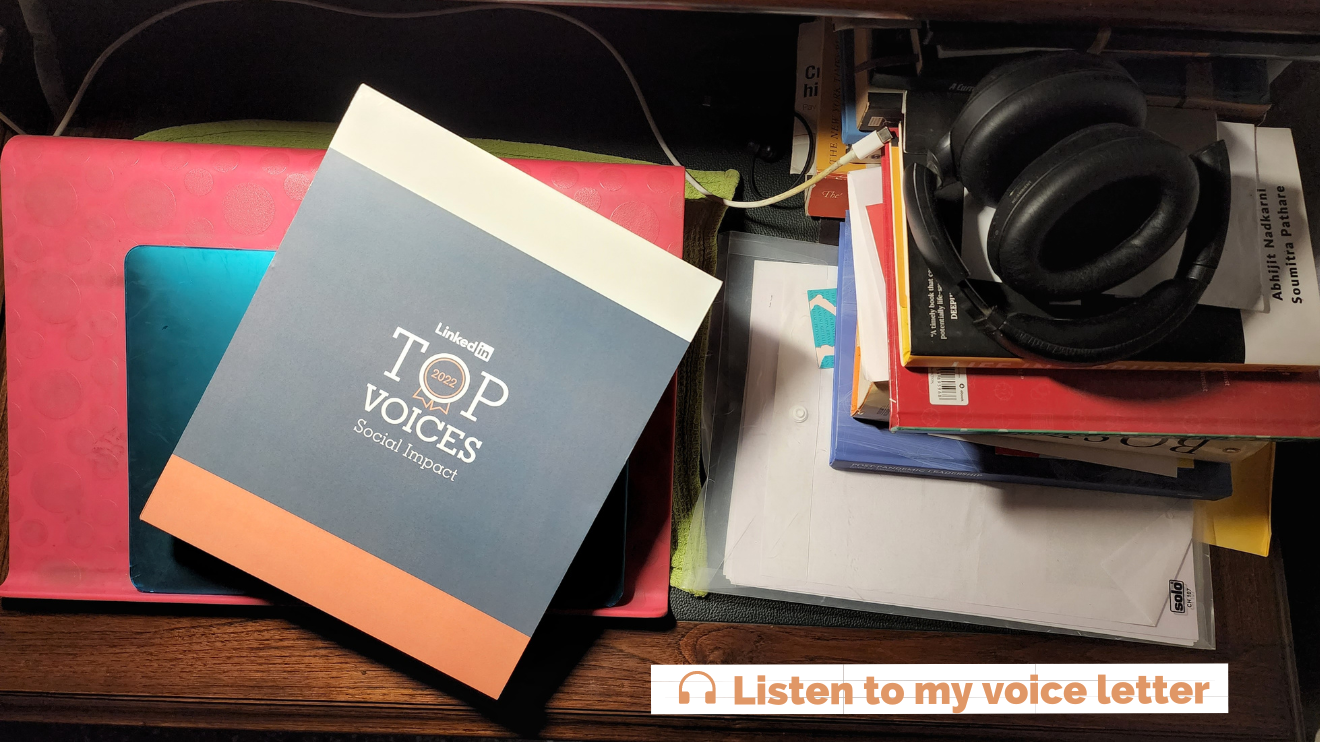 'LinkedIn Top Voice in Social Impact' + announcing next community meet-up
Hope is hard work. If Sanity has helped even one person find hope, that's good enough for me.
First things first: Our next community meet-up is here, and I can't keep calm! Confirm your presence in the form below – it'll take you 20 seconds.
For those who haven't attended one of these before, I don't want to give away too many spoilers. Suffice it to say that these get-togethers are the absolute highlight of the year for me, where the warmth and kindness and thoughtfulness and brilliance of the Sanity community is on full display. Sanity is now read by people in 50+ countries. Can you believe that?! Our meet-ups are a great opportunity to get to know this amazing bunch united by their love of Sanity's mission, ask me questions about the platform's future, tell me what's working and what's not, share ideas, etc.
I also have a lot of important stuff that I want to share with you, so go sign up right now and I will see you very soon!
Now, another happy update
Some time ago, LinkedIn sent me an email saying they'd shortlisted me as a 'Top Voice in Social Impact' for 2022.
"Lol! You are being pranked," my brain guffawed. So I reached out to the editor who'd mailed me and was assured I wasn't. LinkedIn made the official announcement a few weeks later. They also sent me a sweet little gift and a lovely note all the way from New York.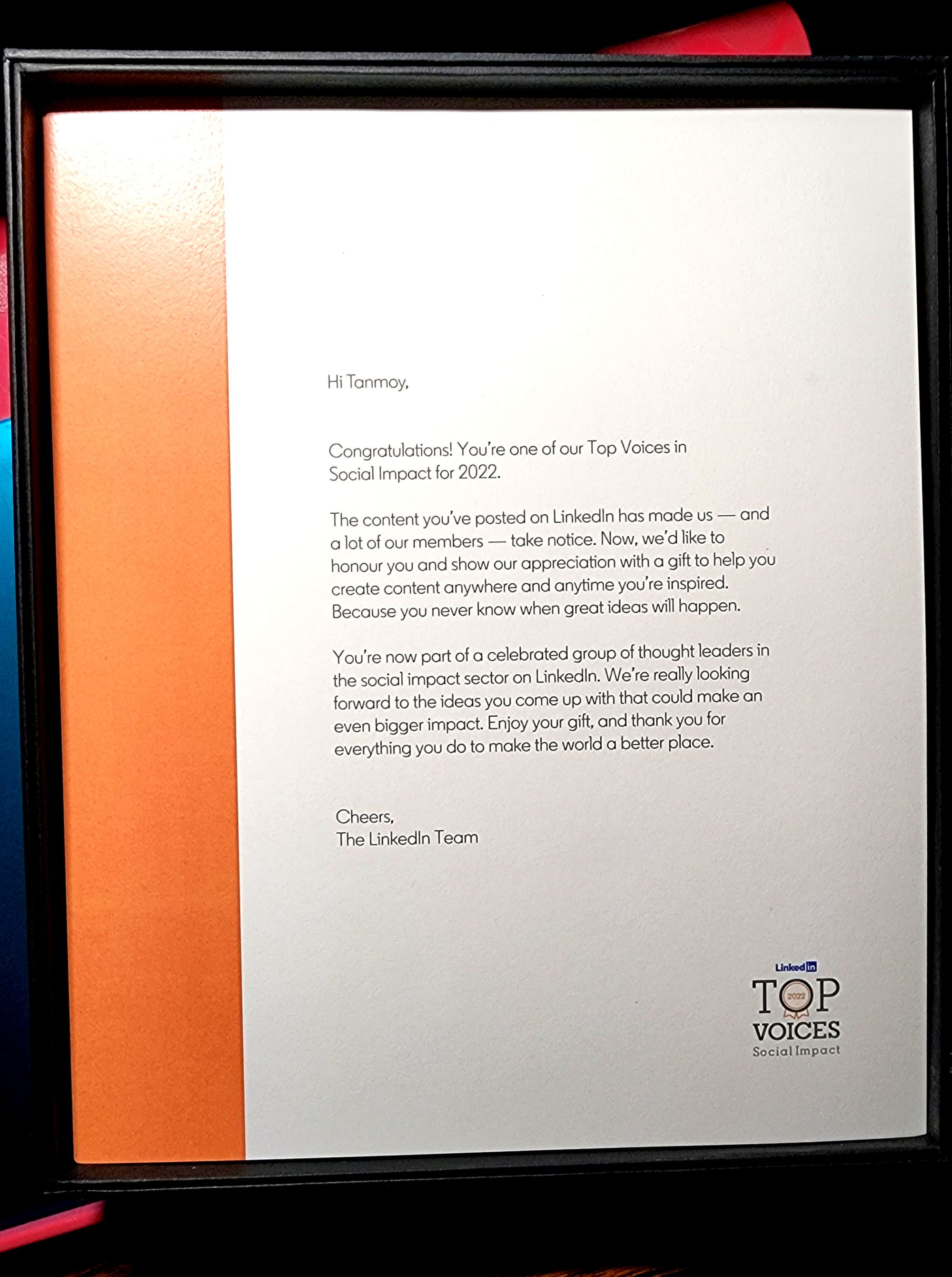 Considering I update you on all milestones big and small pretty much in real time, I am late with this news. In fact I haven't shared it anywhere except, well, on LinkedIn, mostly because I didn't want to be rude to the good people there. I started writing to you and abandoned the draft halfway more than once, stalked by imposter syndrome (I mean did you see the other names on that list? Scroll down if you haven't.) and overcome by a feeling of exhaustion and futility.
I haven't found it easy to be hopeful these past few months. Nothing new or unique there – the whole world is finding it hard to summon hope. What really got to me was the fear that I was losing my ability to imagine a different world. Chronic anxiety can short circuit your imagination. And what good is a storyteller without imagination?
But ultimately, the same reason that made me avoid writing to you pushed me to do it anyway. Writing to you is one of the few failsafes I have. Even when I can't imagine anything profound to say. And especially when hope is hard to come by.
In that spirit, I thought I'd read out to you the note I posted on LinkedIn in response to this momentous title that I'd totally put right on top of my CV if I still had one. At this point I could tell you something clichéd, like how this recognition really belongs to all of you (not that it isn't true). But come on. We are way past that. So all I will say is thank you for being there, and much love. –  Tanmoy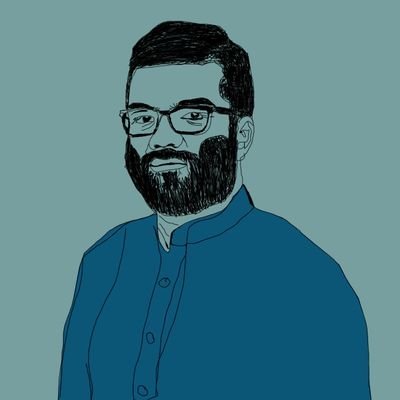 Full list of LinkedIn India Top Voices in Social Impact 2022 (in alphabetical order)
🌿
Aanya Wig: Co-founder, Girl Up Rise, a UN foundation collaboration to empower women across the world
Anand Malligavad: Lake conservationist
Ankita Mehra: Diversity and inclusion leader and LGBTIQIA+ inclusion advocate
Archana Soreng: Member, United Nations Secretary General's Youth Advisory Group on Climate Change
Atul Satija: CEO, social fundraising platform GiveIndia; founder, Nudge Institute, a nonprofit working to make India poverty-free by 2047 through rural development, skill development and entrepreneurship, and social innovation
Divyanshu Ganatra: Inclusive sports advocate; founder and director, Adventure Beyond Barriers Foundation
Jyotsna Siddharth: Country director, Gender at Work India
Kalki Subramaniam: Transgender rights activist, artist, author
Osama Manzar: Founder and director, Digital Empowerment Foundation, which fights information poverty in India and the global south
Parmesh Shahani: LGBTQIA+ inclusion consultant, TED senior fellow
Raju Kendre: Founder and CEO, Eklavya India, which promotes higher education and enables grassroots leadership of first-generation learners in Central India
Rewaj Chhetri: Founder and CEO, NE Origins, a platform that enables micro-businesses in Northeast India
Shivya Nath: Travel writer, sustainable tourism consultant
Tanmoy Goswami: Founding editor, Sanity by Tanmoy
Virali Modi: Motivational speaker, disability rights activist, model
Selection process
"Top Voices is a series of lists that have been editorially curated by the LinkedIn News team, with the goal of highlighting creators to follow who are covering the chosen segments and/or topics. To compile each list, editors consider each individual's content on LinkedIn. Specifically: Are they covering the topic at hand on a regular basis? Are their contributions insightful, conversational and timely? Have they built up and engaged with their communities? Do they seek to give and get help vs. being self-promotional? We aim to highlight a diverse set of voices, so that the list reflects the world we live and work in today."
Additional reads

1. "Hope is a discipline"

"In the world which we live in, it's easy to feel a sense of hopelessness, that everything is all bad all the time, that there is nothing going to change ever, that people are evil and bad at the bottom… I choose to think a different way and I choose to act in a different way. I choose to trust people until they prove themselves untrustworthy…. And I don't also take a short-time view, I take a long view, understanding full well that I'm just a tiny, little part of a story that already has a huge antecedent and has something that is going to come after that, that I'm definitely not going to be even close to around for seeing the end of. So, that also puts me in the right frame of mind, that my little friggin' thing I'm doing, is actually pretty insignificant in world history, but [if] it's significant to one or two people, I feel good about that." – Mariame Kaba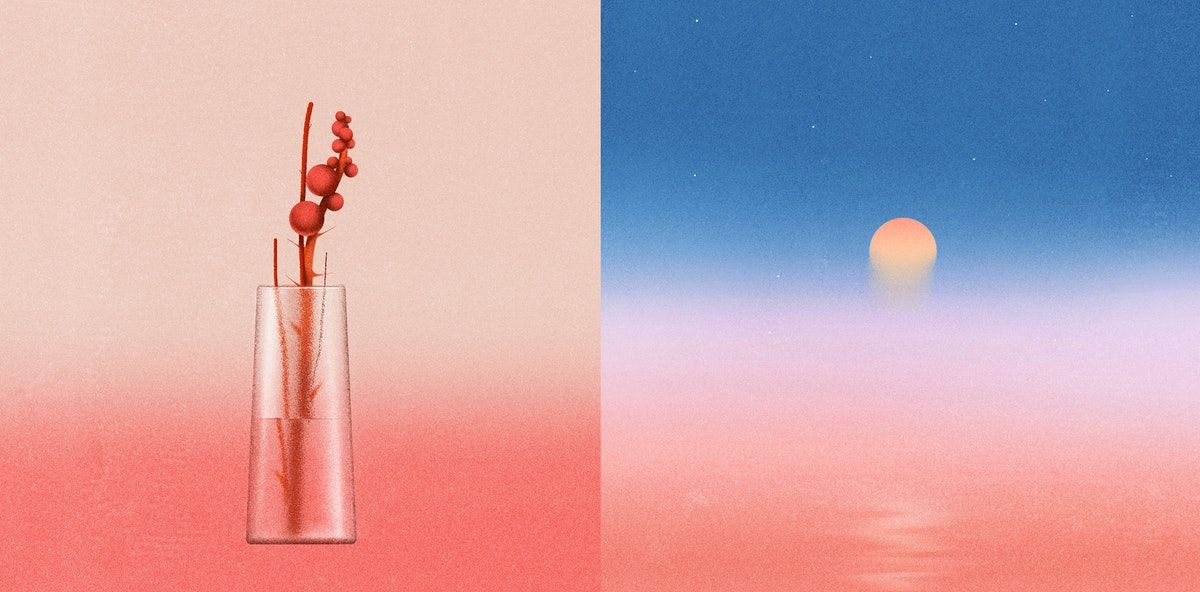 2. "Even in this very confusing time, I have found a sharp new kind of clarity." – My first ever public post on living with chronic mental illness, published on LinkedIn in April 2017.
Comments
Join the newsletter to receive the latest updates in your inbox.