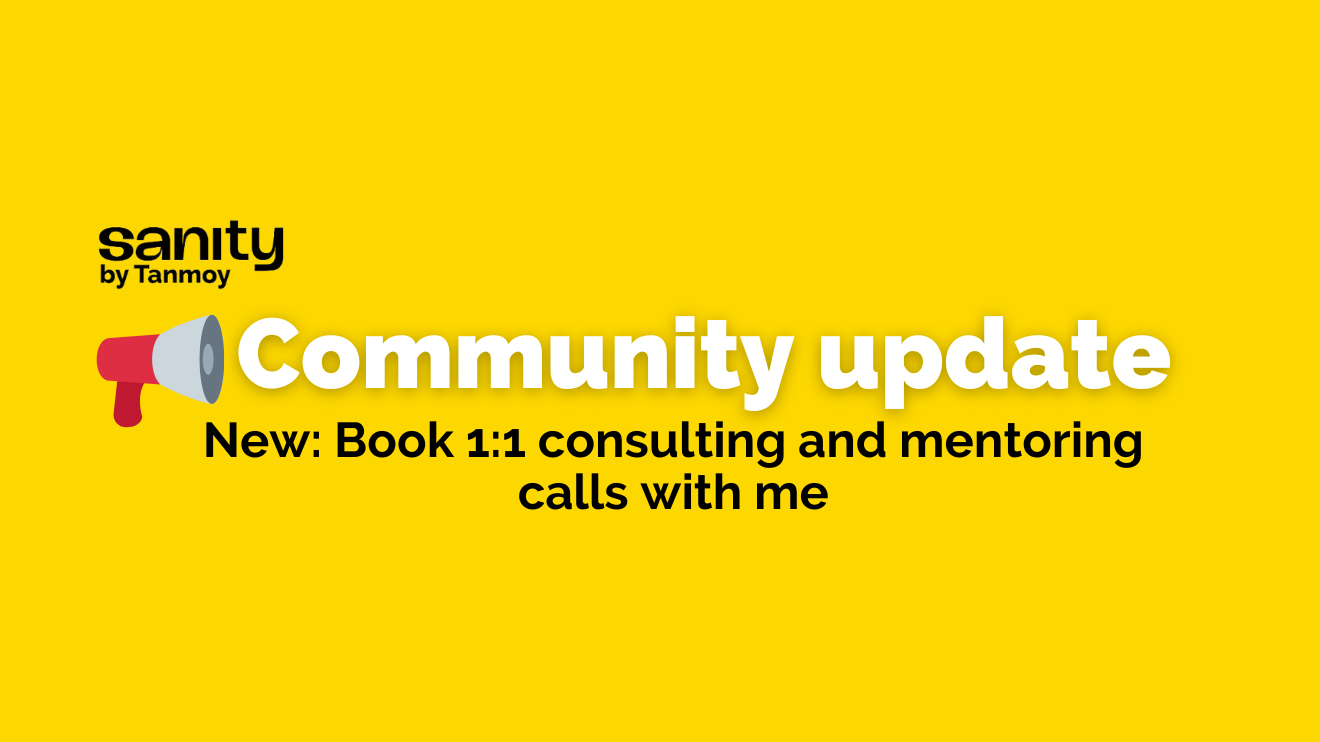 Launching 1:1 calls with me
Let's knock heads.
Dear Friend of Sanity,
I've been getting a lot of requests for guidance on mental health X workplaces X businesses X technology X media X careers. Good news: Starting now, I'm making my time and expertise available via Topmate, a platform that enables creators to connect with their communities through 1:1 video calls. You can choose from free 15-minute exploratory calls or 30-minute and 60-minute deep dives by visiting my Topmate profile.
I (nervously) did my first couple of calls earlier this week, and they turned out a lot of fun. Here's a very nice testimonial I received from one caller: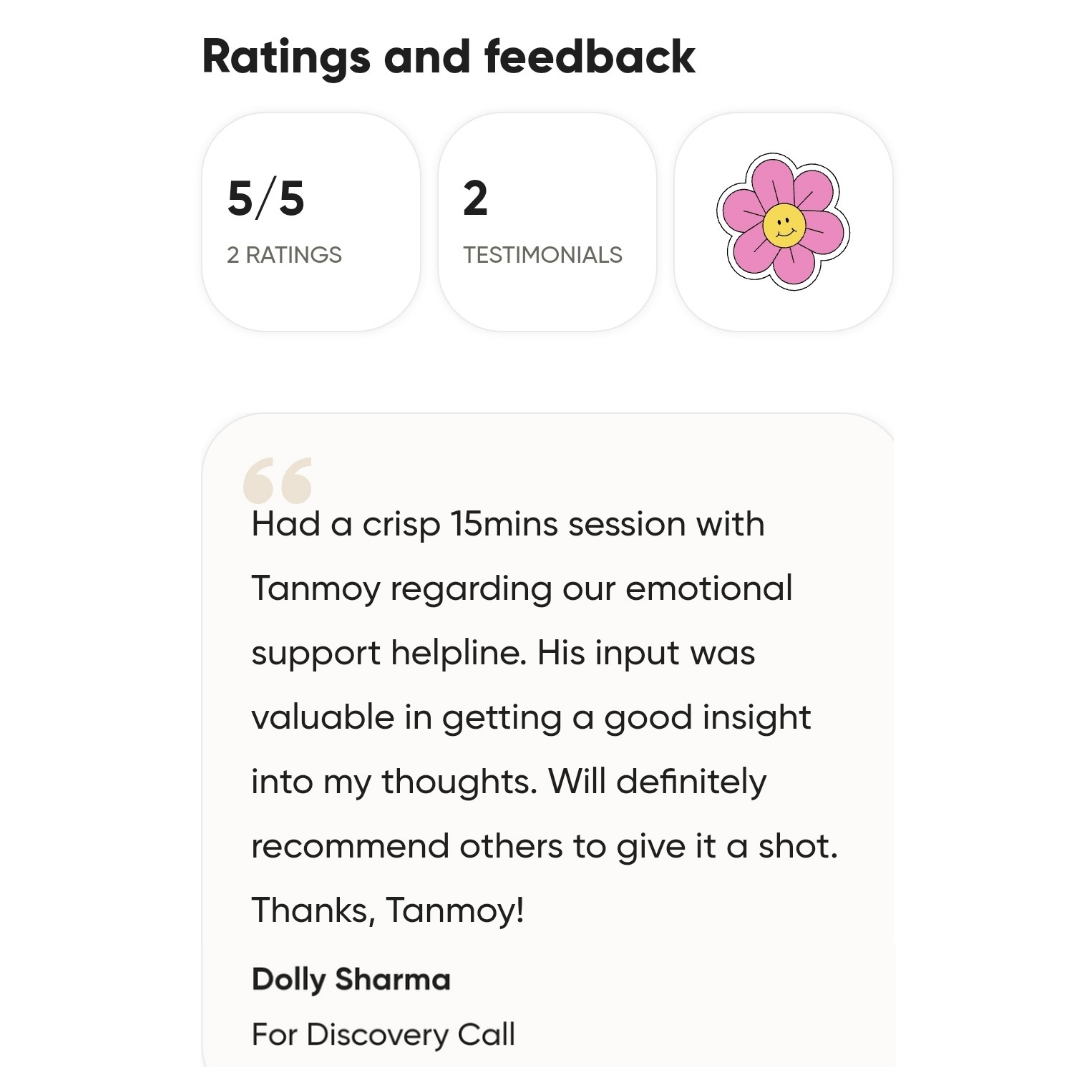 Where I can help you
I am excited to knock heads with you about the intersection of these five themes:
1. Lived experience
2. The business and technology side of mental health
3. Mental health in workplaces
4. Better media reporting on mental health
5. Niche media entrepreneurship, AKA the creator economy
If you are a business leader, it's time you got rid of the wasteful idea of employee 'happiness' and pivoted your policies towards humanity instead. I'll help you with practical tips on how to do this.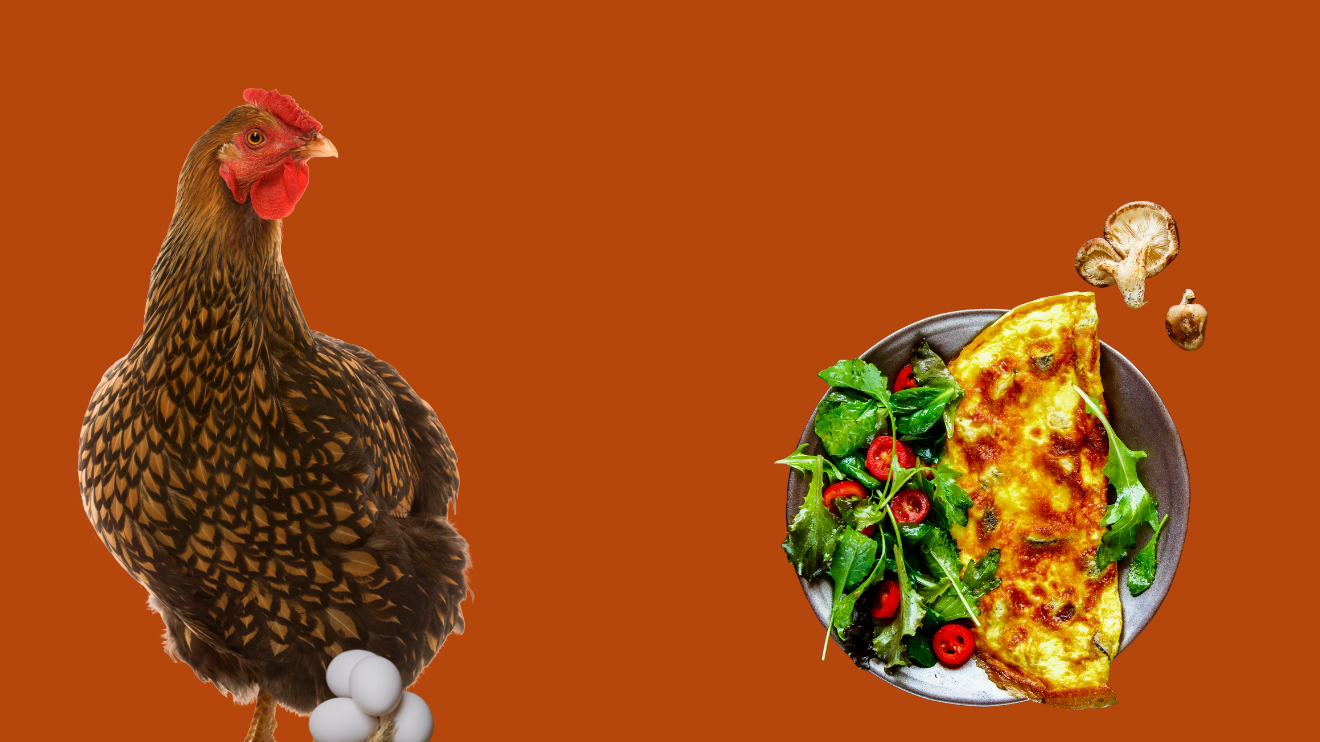 If you are a mental health entrepreneur, I can help your startup bake in lived experience expertise and ethical tech principles from Day Zero.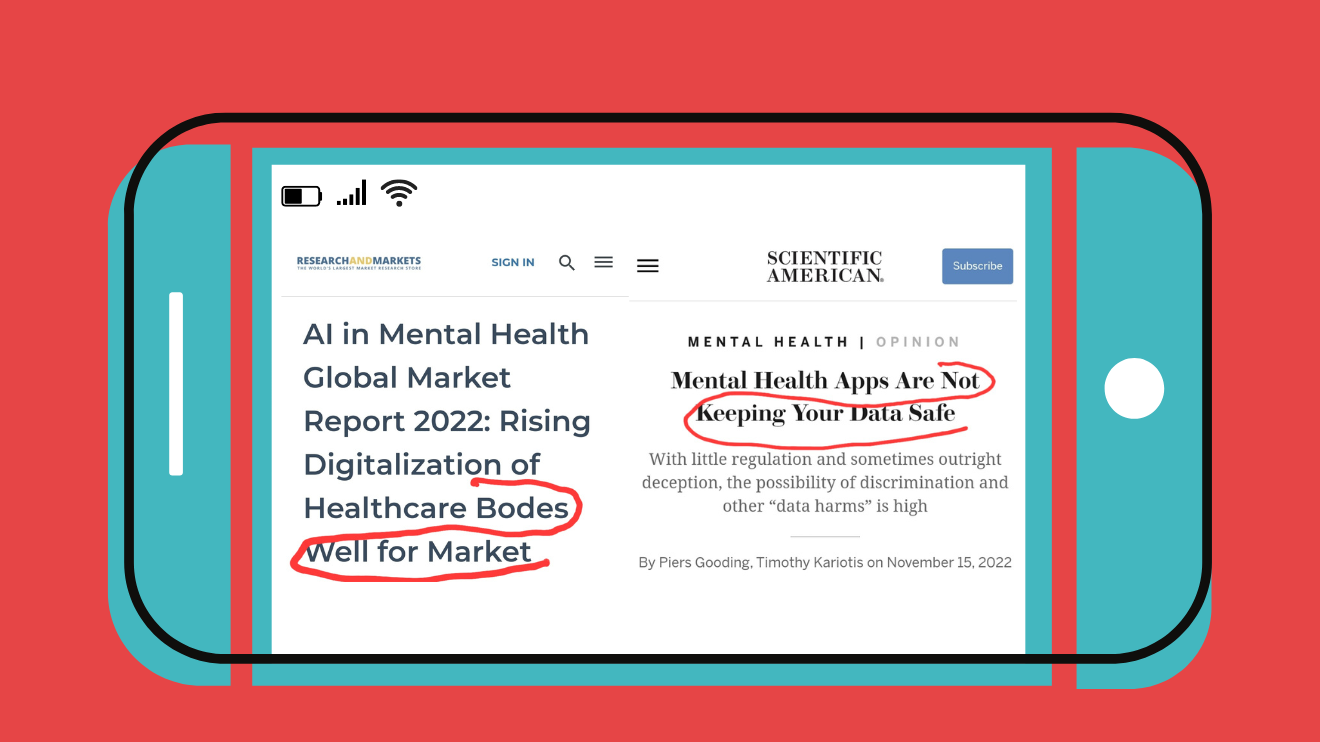 Investors and philanthropies: The mental health community urgently needs you to help bridge the glaring resource gaps in the field. I am happy to share my research and learning with you.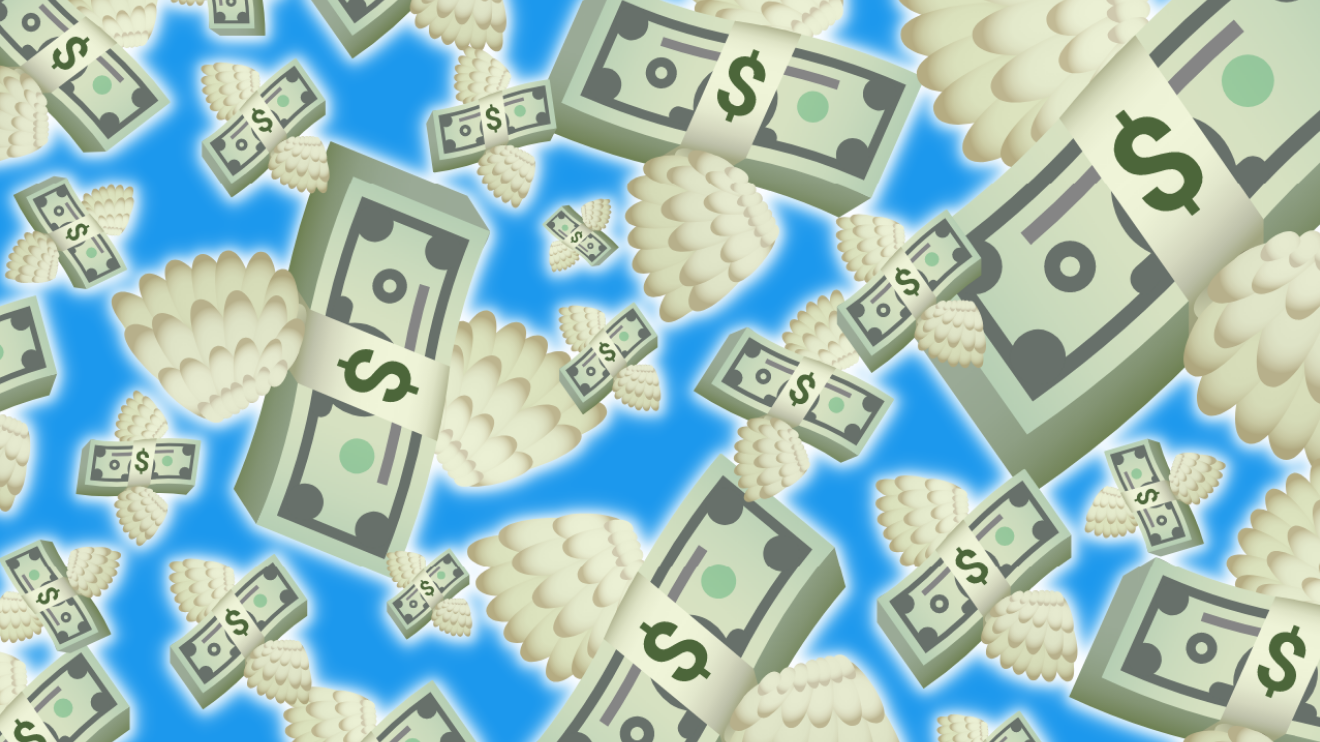 If you are a media professional or a newsroom leader, I'd love to talk to you about why mental health is not a 'soft' beat, and how following the principles relevant to mental health journalism can make all of your journalism much better and more valuable to your audience.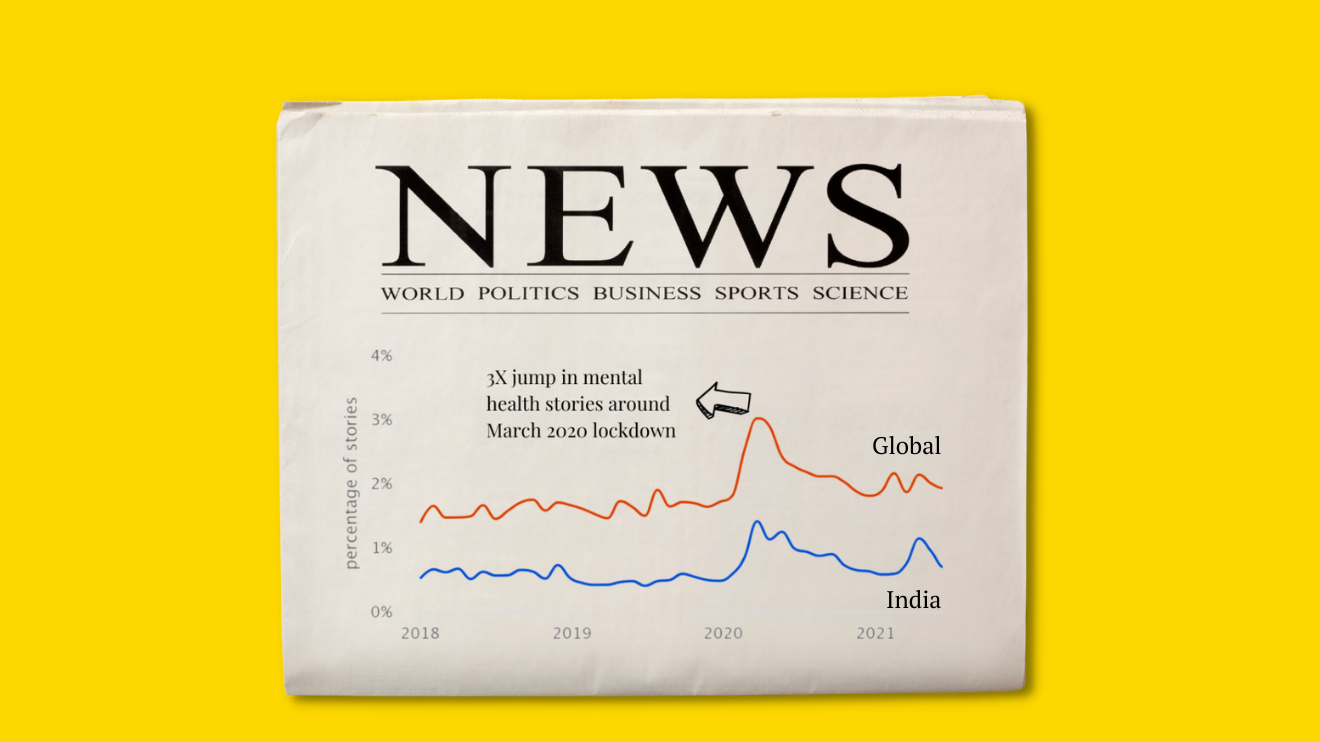 If you are an independent media entrepreneur or are planning to become one, I'd be excited to share with you what I have learnt from my journey so far, including insights on building reader relationships.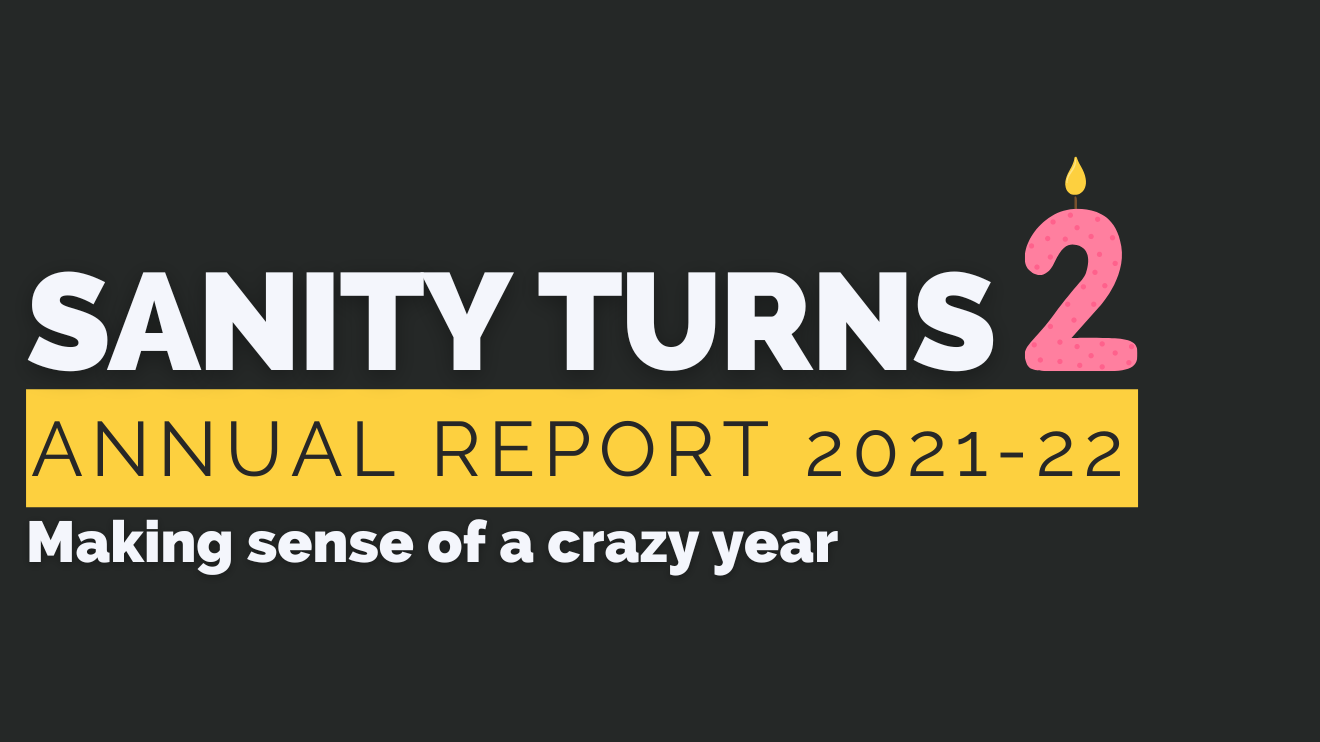 I am reserving a few slots for pro bono mentoring for psychology students interested in developing awareness of the big currents shaping the mental health movement globally; and journalism students who are interested in covering mental health.
PS: I am NOT a mental health professional or wellness guru and will not be able to address questions about personal mental health challenges or recommend professionals. These conversations are not meant to be interviews or for public consumption either. That means the content of these calls cannot be published elsewhere without our explicit mutual consent.
On a different note, I guess this is what building a 'portfolio career' looks like – stitching together a livelihood by adding up different gigs. I write this newsletter, freelance for other publications, do some public speaking and teaching, and offer my services as a consultant and guest editor. It's important for me to diversify my income sources so that I can keep Sanity free for everyone to read (which doesn't mean you shouldn't become a paying supporter if you can). The chaos of managing so many different things does get a bit hairy from time to time, but I am mostly hugely grateful for the chance to work with so many kind and interesting people all over the world. Here's a nuanced essay on portfolio careers, should you be interested in exploring one for yourself.
Meanwhile, feel free to click on the image below to book time with me.
See you there,
Tanmoy
---
Comments
Join the newsletter to receive the latest updates in your inbox.